26 Jun

Blackberries (Storage Tips + Recipes)

By washing your berries in a solution of vinegar and water, you can extend their shelf-life by days (sometimes even weeks!). In a large bowl, make a diluted vinegar bath—1 cup vinegar, 3 cups water—and give your berries a dunk. The vinegar will eliminate any pesky mold and bacteria.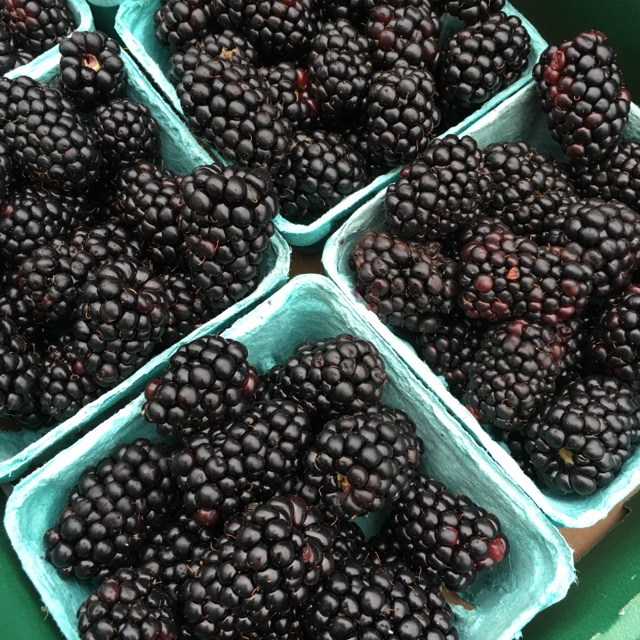 Next, drain your berries in a colander and rinse them under cool running water. This guarantees that you won't be able to taste any lingering traces of vinegar later on.
Now that you've washed your berries, it's time to dry them as thoroughly as possible. Do not be fooled: Moisture is still the enemy. The same salad spinner you use to dry off greens can be used to wick the water from your berries. Line it with about 3 layers of paper towels in order to create a pillow for your berries, then spin your berries for about 15 seconds, or until they are completely dry.
But what if you return from the store with pints of berries only to realize there's no vinegar in the pantry? A quick bath in hot water will also work to destroy bacteria and mold spores.
Dunk your berries in water between 120 and 140°F for approximately 30 seconds. Dry and store them in the same way you would after a vinegar wash.
Recipes
Grilled Chicken & Polenta with Nectarine-Blackberry Salsa