24 Jul

Carrots (Storage + Cooking Tips)
Storage:
Short-Term Storage: Carrots can be stored in the refrigerator for up to a month if stored properly. Cut off carrot greens, place carrots in a container with a lid and cover completely in water. Keep container in the refrigerator, changing the water ever 4-5 days. Do not store carrots next to ethylene gas producing fruits, such as apples and pears. The ethylene gas they release speeds up the ripening process of other fruits and vegetables.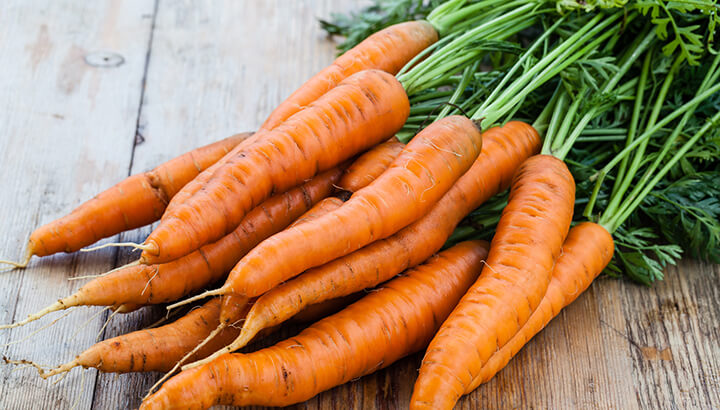 If you purchase carrot roots with attached green tops, the tops should be cut off before storing in the refrigerator since they will cause the carrots to wilt prematurely as they pull moisture from the roots. While the tops can be stored in the refrigerator, kept moist by being wrapped in a damp paper, they should really be used soon after purchase since they are fragile and will quickly begin to wilt.
Long-Term Storage: Carrots can also be stored unwashed and covered by sand. If stored in this manner in a dark, cool, well-ventilated area, the carrots will last up to 5 or 6 months. They can also be left in the ground, covered with mulch, and used as needed until the ground begins to freeze. Carrots can also be peeled, cut up, blanched, and then frozen to preserve them for approximately a year.
Recipes