26 Jun

Radish (Storage + Cooking Tips)

Fresh cut radishes can be kept in plastic bags in the refrigerator, but to prevent them from drying out, either wrap them in moist paper towels or store in cold water. Loosely cover t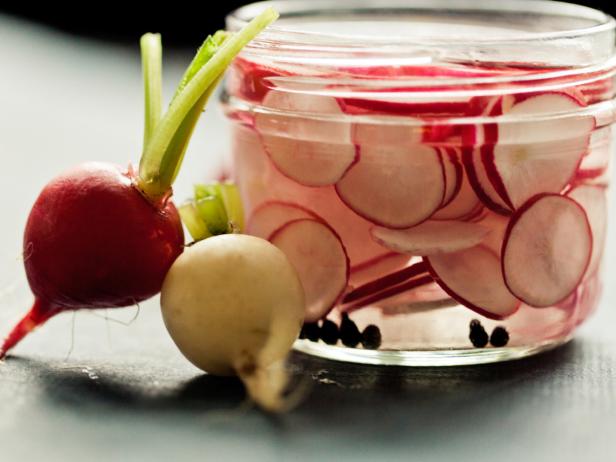 he water to ensure no debris gets into the water, but don't use an airtight container.
Radishes do not freeze well, cut or uncut.
TRY THIS!
Ingredients:
6 cups baby spinach, rinsed and dried
4 ripe tomatoes, sliced
1 English cucumber, chopped
10 radishes, thinly sliced
1/4 cup crumbled feta cheese
1 red bell pepper, seeded and thinly sliced
Directions:
In a large bowl, toss together the spinach, tomatoes, cucumber, radishes, feta and red pepper. Top with dressing of choice and enjoy!